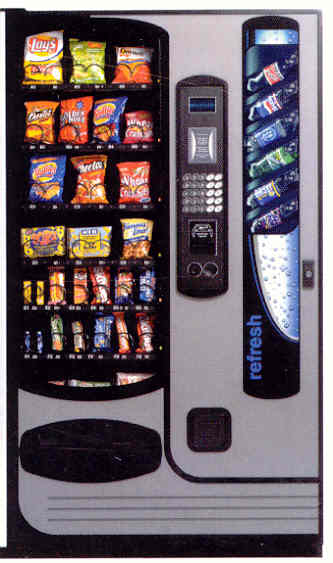 Greater Boise Idaho

Vending Provider

We have been servicing the state of Idaho with full service vending & office coffee service for over 10 years. If your office, warehouse or business is in need of someone to provide vending machines at no cost to you and keep them stocked with quality products we can help. Our vending service is large yet flexible to help service any size account. We can bring new attractive reliable vending machines to your location and vend a variety of healthy and classic food and beverage options. We are not affiliated with either Pepsi or Coke so we can provide any and all brands of beverages out of our drink machines. All our machines are newer and have advanced technology that make using the machines fun and most importantly reliable. A standard feature in our machines is a guaranteed delivery system like surevend or ivend. For example in a snack machine there will be a laser beam through the delivery bin. If a product does not break that beam cause it is hung up or sold out the machine is smart and will vend again to ensure delivery of customers product. Micro markets or C-stores are the newest in the vending industry and we have mastered them. We can turn your break room into a self serve store complete with self check out kiosk, security system, soda coolers, modern & stylish shelving, signage and much more. We can remotely monitor our vending machines and micro markets allowing us to show up before your out of product not after. Micro markets can change the way your employees or customers take breaks. We can sell things out of a micro market that classic vending machines cant dispense. These items include but not limited to; fresh salads, single serve meals, fresh fruit along with all the classic vending snacks and beverages. If you would like a micro market in Boise, Twin Falls, Idaho Falls or any other city in the state of Idaho we can help.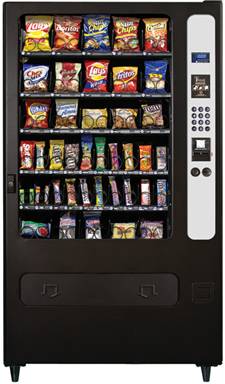 Vending Machine

Repairs

If you own your own vending machine and it is giving you problems or not working we can help with that also. We have factory certified technicians on staff that can repair your machine back to original factory specs saving you money on costly down times. Typical problems we can repair are snack or soda vending machines not taking bills or coins, not dispensing products, vending multiple items and more. We also have a commercial refrigeration license and can repair your non cooling soda or cold food machine at a reasonable rate. We repair most types of vending machines including but not limited to Automatic Products, Crane National, USI, FSI, AMS, Dixie Narco, Vendo, & Royal. So if you need a vending machine repair in Boise, Twin Falls, Idaho Falls or any other city give us a call or fill out our contact form for help.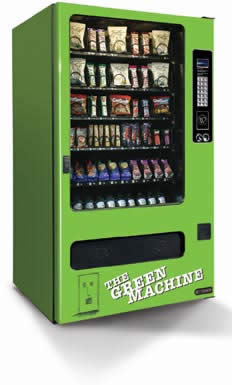 Healthy

Vending

We also carry a large inventory of vending machines for sale if you want to operate your own. We sell new, used and refurbished snack, soda, beverage, glass front, cold food, frozen food, coffee, combo, combination, vending machines. We are experts in vending machines and can point you in the right direction if you need some help choosing which used vending machine will work for your Idaho location. Our refurb process is very extensive so you will know your getting the best vending machine that will last trouble free for years to come. Buying used or refurbished vending machines can save you money and allow you to start profiting very soon. Call or fill out the submit form below to buy vending machines in Idaho.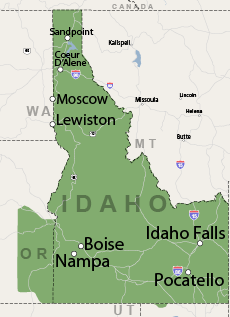 Service

Areas

We cover the entire state of Idaho and we are the only full service vending machine company that does. Our network is vast so we can cover a large area with reasonable response times to quickly service your vending needs. Our services include but not limited to Full line vending machine, micro market, c-store service, bottled water, office coffee, Kurieg k-cup, vending machine repairs, & vending machine sales. If you have any vending needs in the state of Idaho please feel free to call or fill out our contact form and we will be at your service.
---
To have free vending machines placed at Boise Idaho please fill out the form below.
Boise Idaho

Vending
Sponsors
Search


Please Call us Now
208-297-5265
Vending Machines Boise Idaho